great divi designers
Bring Great
Divi Websites
We control the tool with the power of design and the finest of details, just for you. Divi's ease and efficiency come with a ton of things that need to be mastered. You need someone to take charge of the process, we can help so you can focus on your part of the business.
EASY TO USE &
Fully Customisable
Divi web designers sure do have a soft spot for the ultimate WordPress builder. However, our inclination is absolutely justified. To us, Divi is more than just a theme. It is the absolute tool for us to bring to life everything we imagine, with every little detail. It is completely distinct from any other builder we are acquainted with.
Looking to buy your own
Divi Membership?
Buy using our link and get one Divi set up, absolutely free!
Or even better,
Save up on much and let us get the work done for you.
Satisfied to the core
Clients
If every second counts for you, we are the perfect option. We work while you sleep and you can wake in the morning with your sunny side up, knowing that your design team has done the best job.
"I worked with Nishant via Cuponation. He is fast, detailed and organized. I can recommend him for any further jobs and I can guarantee you will truly satisfied with his work."

Neira Karabeg

Content manager for Global Savings Group
"I have been very impressed by the speed and professionalism of these guys. I cannot fault their work. Changes were made promptly and we got a great design in the end."

Andrew J Cuddihy
"The Dreamer Designs are fantastic to work with. The design was great and they responded very quickly to feedback. I would definitely recommend them. Thanks again Dreamer Designs!"

David Baker

The Australia Institute, Australia
"I worked with Nishant on a design for a new salt-box and I am really happy with the result. I can more than recommend to work with him."

Fabienne Bratschi

Bora Bora One
"I am very impressed by 1) the standard of work and 2) the excellent communication from these designers. I look forward to using them again."

Andy Rm

Patient Handling
"Great to work with, and excellent communication. Made all requested changes without any fuss. Highly recommended"

Hollywood Functional Rehabilitation Clinic
"It was great working with Nishant! Great communication, provided updates on time, was able to implement the revisions I needed to get the best possible image created. Will work with him again!"

Parcel Bound
"Nishant helped us create a gifographic and it was fantastic. I would say we were a bit pickier than usual but Nishant was very patient and helped us with all the changes. Recommended!"

Hin lai

Canada
"It was a pleasure to work with The Dreamer Designs. Nishant is easy going and is quick to develop and execute project plans efficiently to ensure they followed our brand's vision."

Luxe Fitness
PURCHASED AND READY TO USE
Addon plugins
Let's be honest! Plugins make Divi what it is and there are endless possibilities that come with them.
From making it look like you want it to, to getting it the traffic it deserves,
Plugins do it all!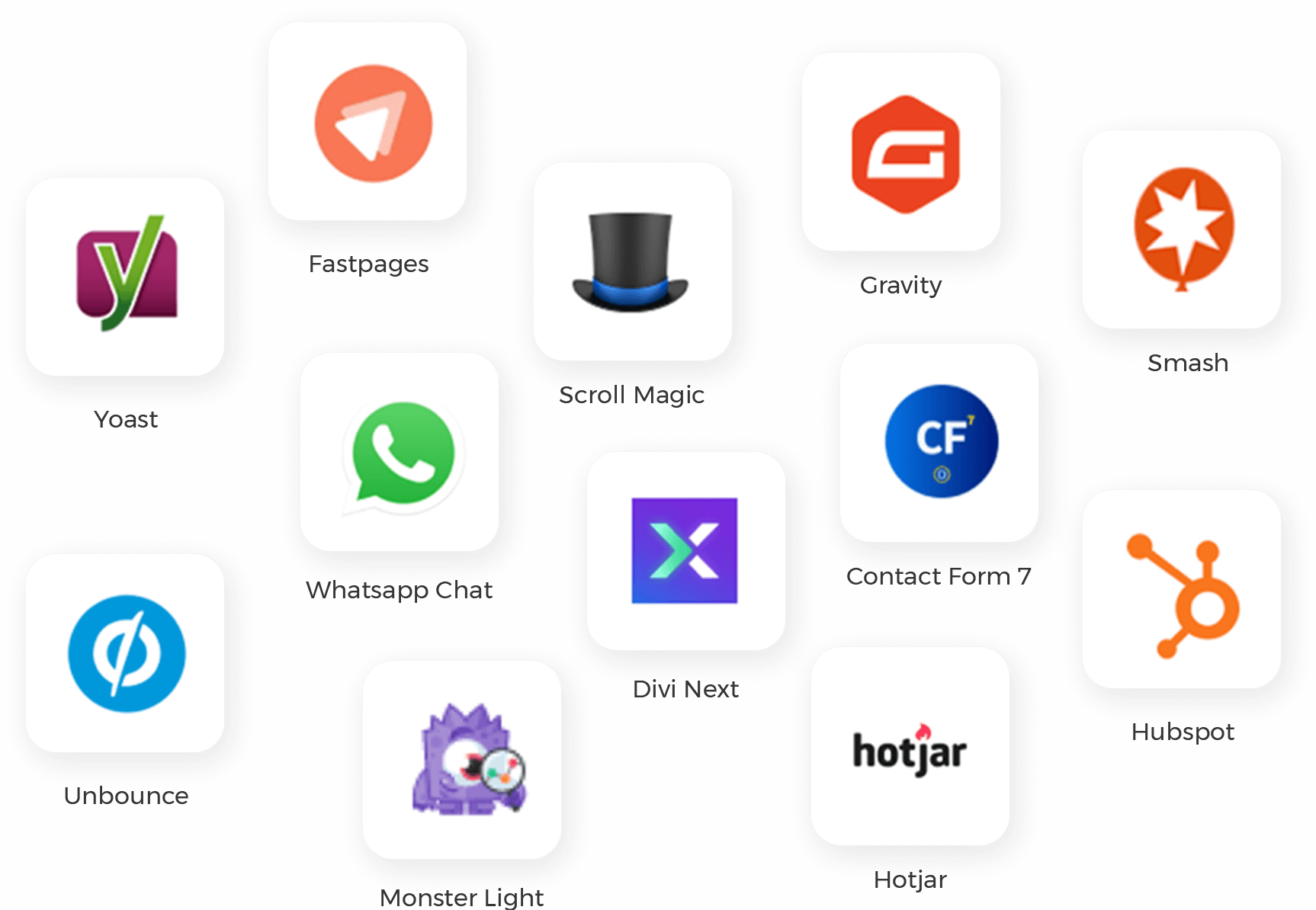 Savings for the clients
Divi has its costs but you're not the one to bear them until you have us!
What is the point in buying the membership and then hiring the
designer separately?
The smart thing would be to hire the one with Divi and also the expertise in it.
And guess what? You're in the right place already!
Why do you need a
Divi web designer?
Yes, Divi does it all.
It gets you the design you want, the ease at updating it, and a whole world of possibilities.
But at the end of the day, Divi is only a tool. It'll only be as powerful as your Divi designer.
Looking for the one to bring out the full potential of this theme for you? We're the answer to your needs.